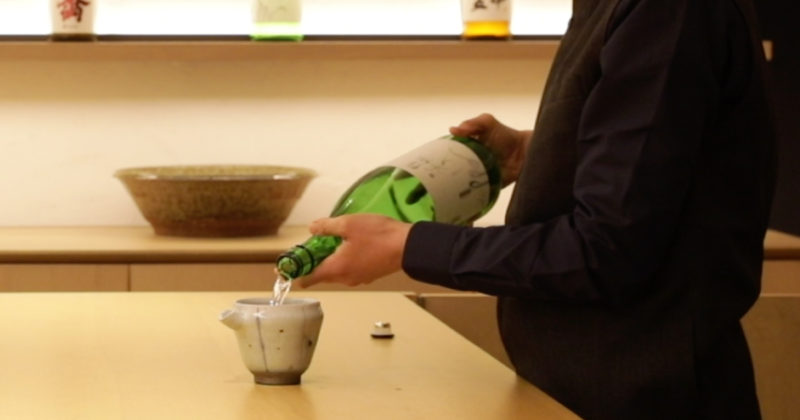 How to maximize your experience Sake-Bar with carefully selected sakes
At the bar "TABLE TSUKI" in the 1st floor, we offer carefully selected sakes, and appetizers served with elaborate glasses and dishes. Discover the harmonized combination of them to savvy NIPPON.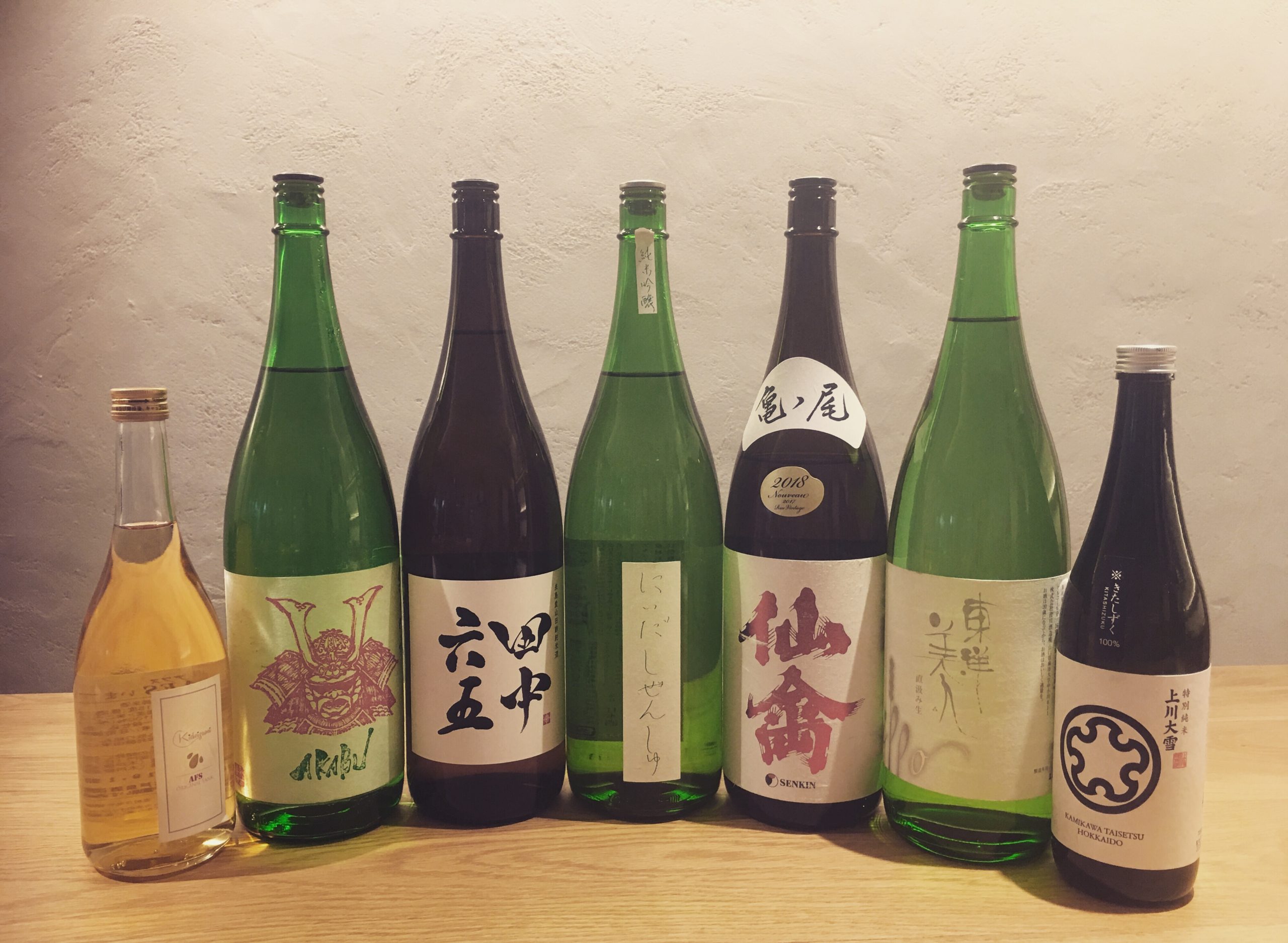 ・Chiba|Kidoizumi AFS Original Tank Junmai
・Iwate|AKABU Junmai Ginjo
・Fukuoka|Tanaka 65 Junmai
・Fukushima| Niida Shizenshu Junai Ginjo
・Hokkaido| Kamikawa Taisetsu Tokubetsu Junmai Kitashizuku
・Nagano| Miyasaka Miyama Nishiki
・Fukushima|Aizumusume Junmai Ginjo Hanasakasakai22 2019
・Kumamoto| Junmai Dai Ginjo Hananoka Ohka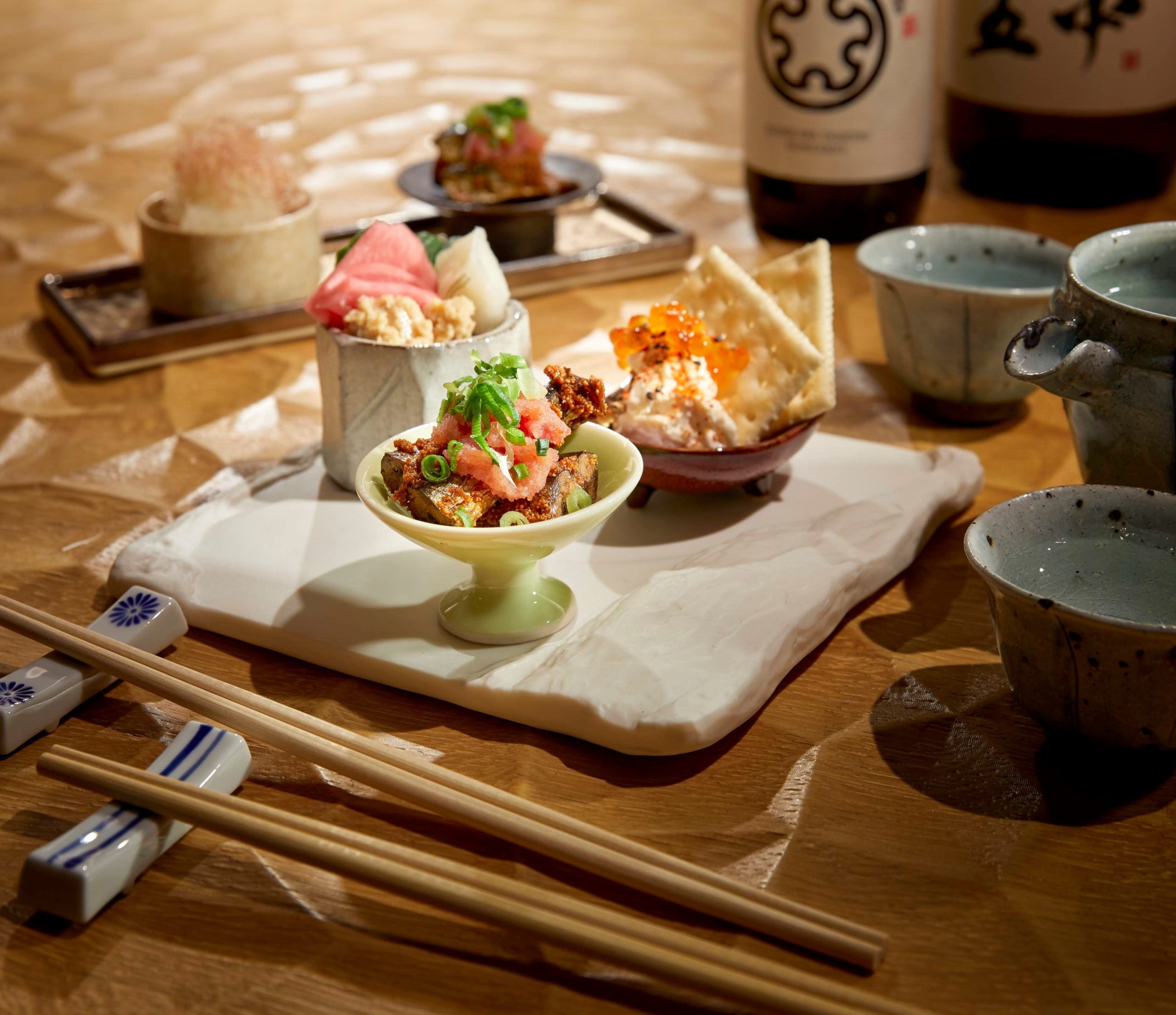 ◎We have "Value Pairing Set" (kinds of sake + delicacies) also available.
1. Compare selected sake flavors(3 Variety Set)
2. Compare selected sake flavors(2 Variety Set)
※The menu may change depending on the stocks.