Colors, Aromas, Textures・・・
Rooms are adorned with the comfort of NIPPON.
In Japan, when preparing to welcome a visitor, the space to be used is
given special care and attention in order to be hospitable.
TSUKI Tokyo rooms are arranged and decorated to provide plentiful Japanese-style comfort.
Natural colors create a visual sense of warmth,
the aroma of wood instills a sense of peace, pottery and soft plush towels
encourage you to relax and feel at home.
We offer the feeling of being at home in Japan.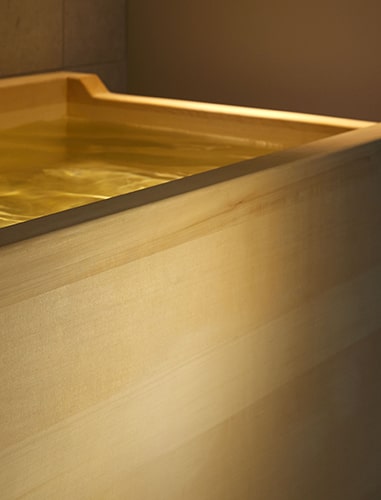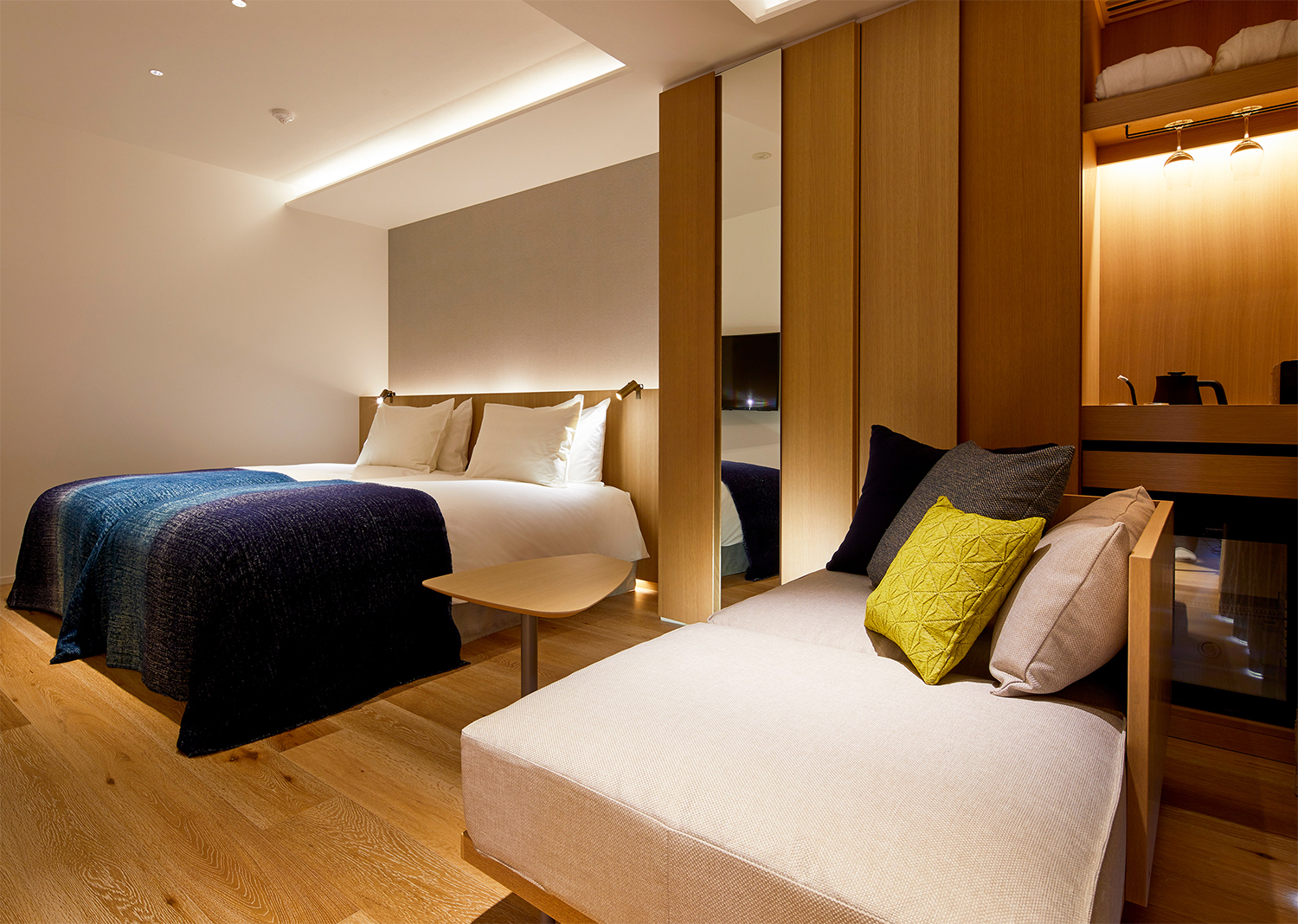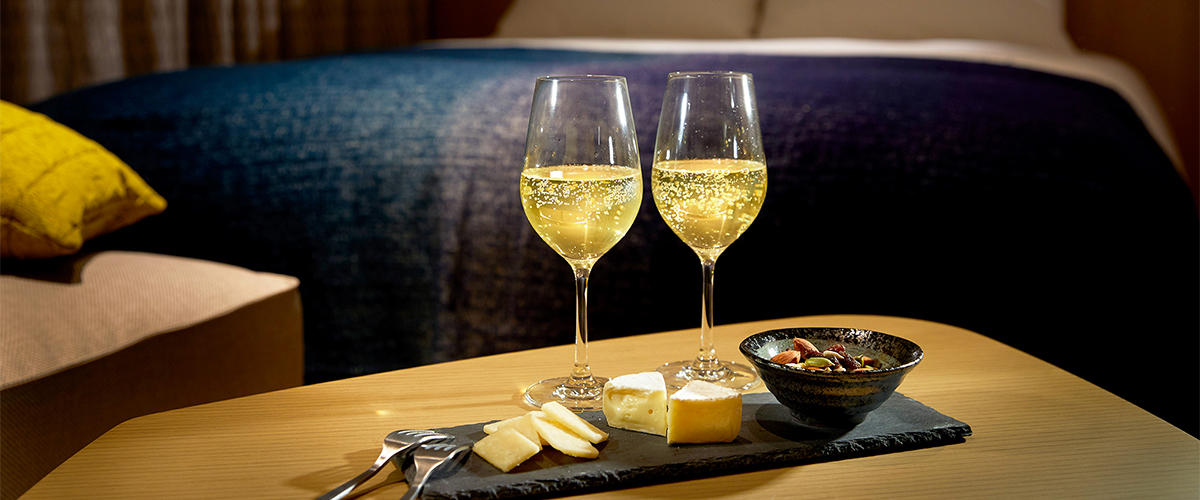 Adorned with relaxing wood grains and color palettes, guest rooms are simple yet elegant. 5 different types of room are available, ranging from those with wooden baths to those that are compact yet comfortable. Fixtures have also been selected to display Japanese craftsmanship.
AMENITIES & EQUIPMENTS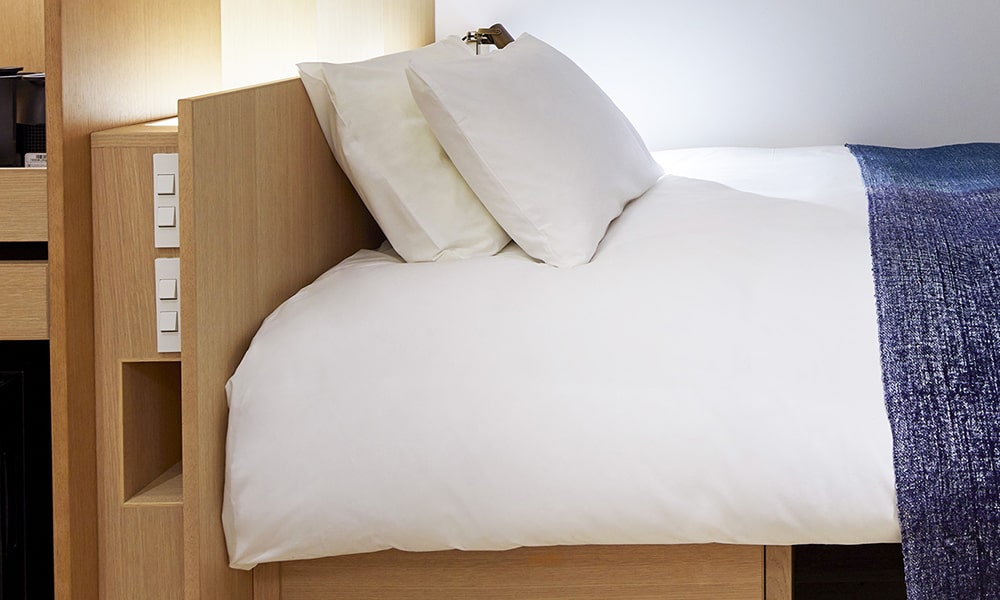 Beds are order made to match the sense of the guestrooms. The commitment to quality of these Japanese made beds ensures a comfortable sleep.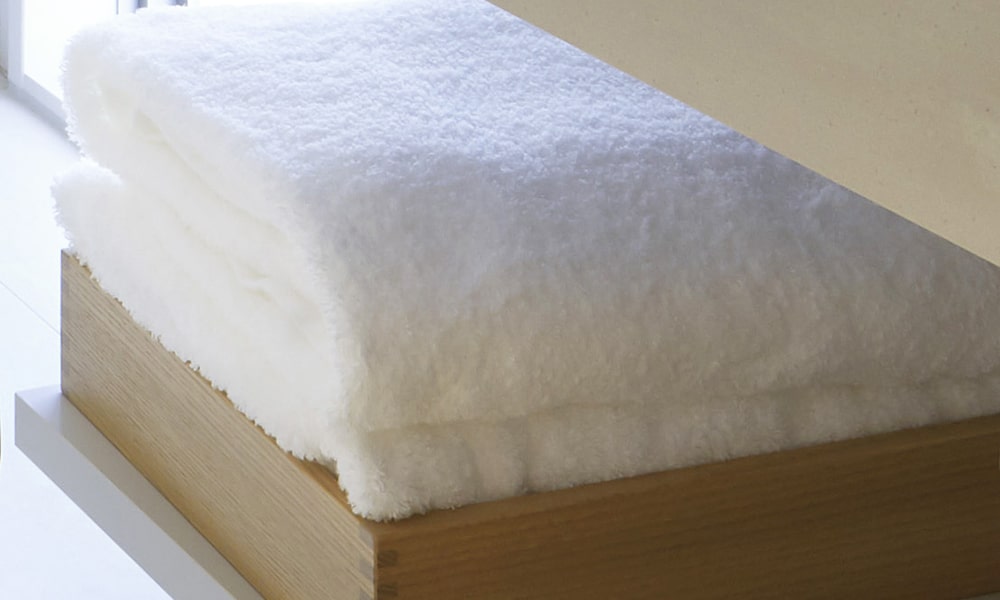 Towels used are world renowed Imabari brand. Their thick and soft texture is a result of the traditional production technique.

Enjoy the quality of Japanese
craftsmanship in Mino pottery teapots and teacups from Gifu prefecture and Tsubamesanjo spoons and forks from Niigata.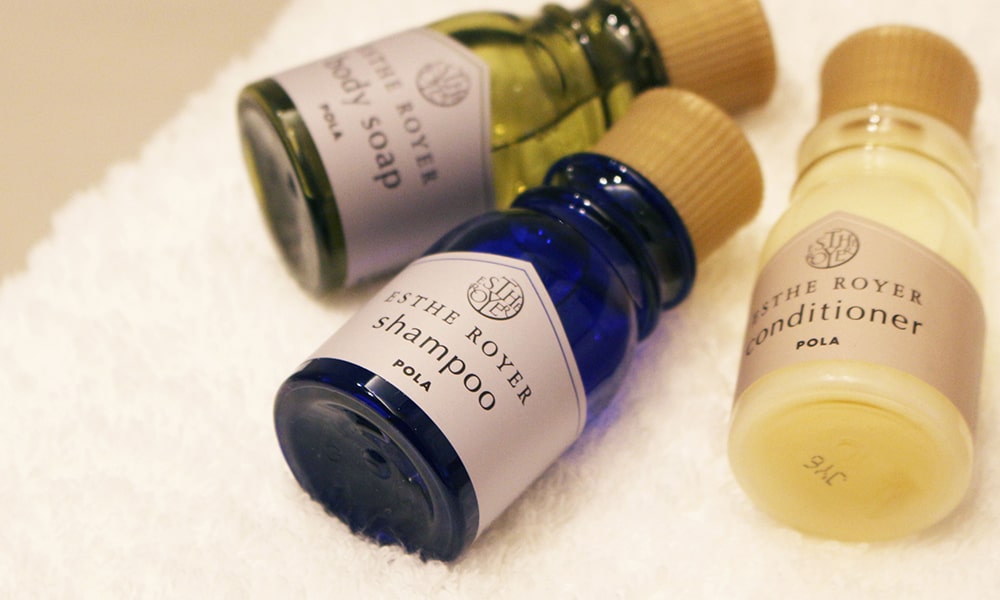 Amenities are from Japanese maker POLA known for their commitment and devotion to the beauty of each individual.
BREAKFAST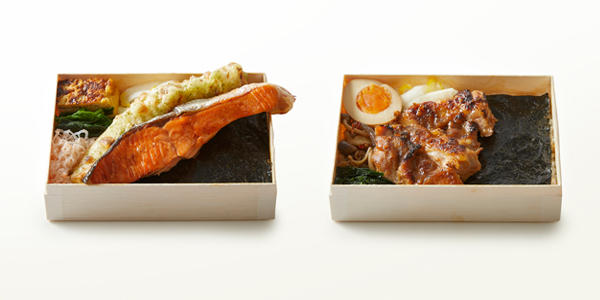 A traditional Japanese Bento
with love by its maker.
Loved by every Japanese, two seaweed bento varieties, delicious hot or cold, are available. High quality Ariake seaweed, made from the top 1% of harvested seaweed, is used.
Nori-Bento (Seaweed bento box)
1,250JPY (tax excluded)
Breakfast is available at 7:00 - 10:00 daily
(Advance reservation is required one day before 18:00.)