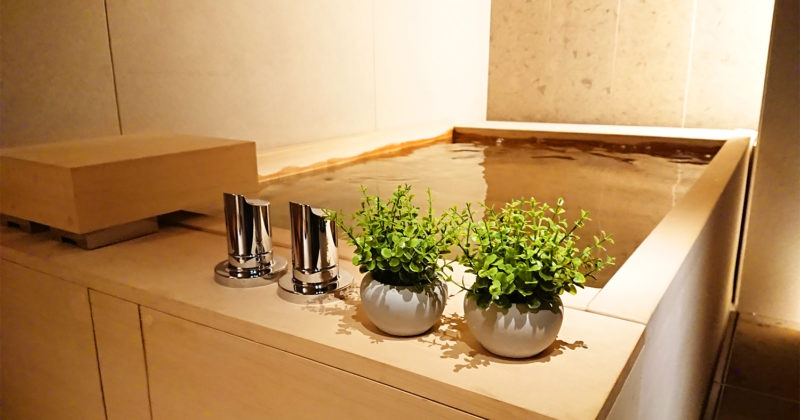 Immerse Yourself in Japanese Bathing Culture
Japanese bathing culture originated from steam baths, termed "Seyoku", which were used at local  temples throughout the country. It spread, due to its pleasing and relaxing nature, in the Edo period into what is called "Sento" (public bath) culture. In 1950s this unique culture, not seen in the West, spread to private homes where individuals soaked in their own indoor hot bath to release the stress of the day.
One aspect of Japanese culture is to enjoy various aspects of the 4 seasons through bathing customs. The materials added to the bathtub are chosen to correspond with symptoms caused by seasonal changes. During winter, for example, people add substances that help their skin to retain moisture and during summer time, they choose additives that help suppress perspiration.
There are 2 private bathrooms at TSUKI hotel. We prepare 1 of the bathrooms to offer a seasonal bath each month.
・The private bath is for the exclusive use of TSUKI guests.
・The entrance fee is 2,200 JPY for 45 minutes.
・Reservation required.

RELATIONS
There are no related articles yet.