2020.12.27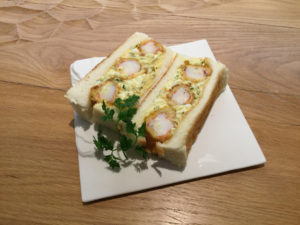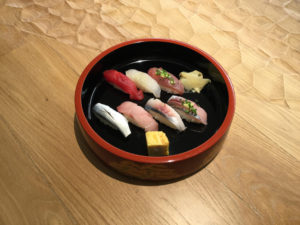 Ten-Ya-Mono: We have food delivery service available. Enjoy the selected foods made by the restaurants around Tsukiji.
You could have tasty sushi, fried shrimp sandwich, and German sausage with our selected sake at the SAKE-BAR in the 1st floor, or you could have them while you are relaxing in your room.
Feel free to ask us for the menu at the front desk.
Ten-Ya-Mono Menu
・Tsukiji Tsmazushi : Kiwami-Nigiri, Tsukiji Omakase Nigiri, Shichifuku Nigiri, Tama Chirashi, and more.
・Tsukiji Hachinoko : Fried Shrimp Sandwich
・Sushi Hiro : Omakase Nigiri 8pcs
・German cuisine Pyramid : Chef`s choice boiled and grilled sausage assort