2020.01.21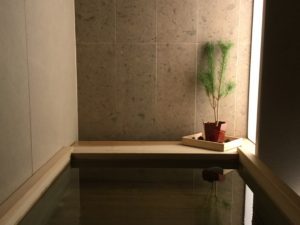 Seasonal bath of January is "Pine bath".
The essential oil of pine stimulates human's skin and it improves blood circulation.
The flower symbolism associated with pine tree is "longevity and abundance". Regarding those matters, people in Japan take this luck bringing bath during winter season and make a wish for good health.
Our private bath is available for all of the guests for 2,000yen+tax/45min.