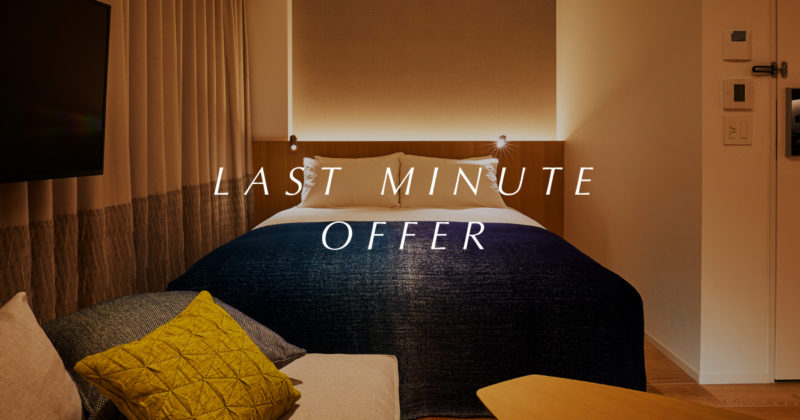 Last Minute Offer
At TSUKI we have a Last Minute Offer plan for specific days and dates.
If you suddenly have a day off, traveling to Tokyo for shopping or sightseeing is a great way to spend it, why not stay in TSUKI to enjoy some relaxation.
Our Last Minute Offer plans are for you. Please check out and enjoy a special rate stay at TSUKI.
◎Breakfast option available.
◎Cancellations and changes are not accepted for these special rate plans.
◎Only available via online reservation and payment.